Quantum Technologies Global Pte Ltd is a Singapore-based marketing company for a wide range of solutions. Quantum commenced operations in 2009 with a team of dynamics people in intelligent testing instruments for Quality Assurance, Measurement and Control. With the growing needs of healthcare services, Quantum expanded business portfolio into the healthcare market by bringing in innovative solutions in the healthcare and medical diagnostic and therapeutic sectors. Our mission is to improve peoples' safety, health, and quality of life by delivering solutions to meet the unmet need of different industries.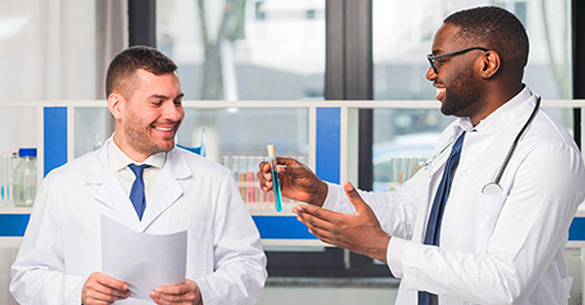 We look forward to seeing you!
Our Industrial Science business offers a wide range of testing instruments and solutions, process instruments, measurement, and control sensors for various industrial requirements. These include R&D laboratories, polymer, and elastomers, building materials, electronics, automotive, aerospace sectors, food, environmental as well as research institutions. Quantum is currently running an ISO17025 certified calibration laboratory.
Our Medical Diagnostics business provides a broad range of product for applications in clinical diagnostics and nuclear medicine. In clinical diagnostics, we provide various point-of -care solutions for different diseases ranging from infectious diseases, cardiovascular diseases, and eye health. In nuclear medicine, we provide radiopharmaceutical in diagnostic and treatment of thyroid disease as well as cancer. As a total nuclear medicine solution, we also provide radiation detection and protection equipment as well as customization to help radiation worker in minimizing occupational radiation exposure.
In Quantum, we provide support at every stage of the product life cycle to meet our customers' needs. We strive to provide a superior customer experience with the right product and flawless after sales services.