Less Leaky, Longer Lasting & Able to Withstand Cracking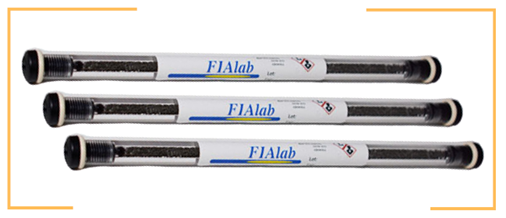 With FIA Lab's handcrafted Cadmium Columns, our goal is that you
experience improve seals, zero leakage, and long-term accuracy.
Product Highlights:
Long term reliability with less deterioration
Evenly coated Cadmium via superior manufacturing process
Decrease cost per sample
Run more samples and maintain over 90% efficiency
Quantum and FIAlab are dedicated to providing our customers with the most reliable equipment available and our Cadmium Columns are no exception.
Contact us now to inquire about PROMO PRICE on our improved Cadmium Columns.