Accurate, Reliable and High-Performance On-Line Oxygen Analysis
Our oxygen analyzers use a variety of electrochemical fuel cells for the detection of oxygen. When oxygen diffuses to the cathode of the cell, a current output is produced directly proportional to the concentration of oxygen in the sample gas.
Features and Benfits
Specific to oxygen
Ambient air or traceable gas calibration
Microprocessor controlled functions
Long life, maintenance-free, disposable oxygen sensor
Fast and ultra fast response versions available
Large, auto-ranging LED display
Unaffected by vibration or position
Sturdy, reliable construction with three sensor options
Insensitive to sample flow rate percentage through ppm
Nitrosave flushing gas control option
36 months warranty which covers any faulty workmanship and normal component failure relating to electronic circuit cards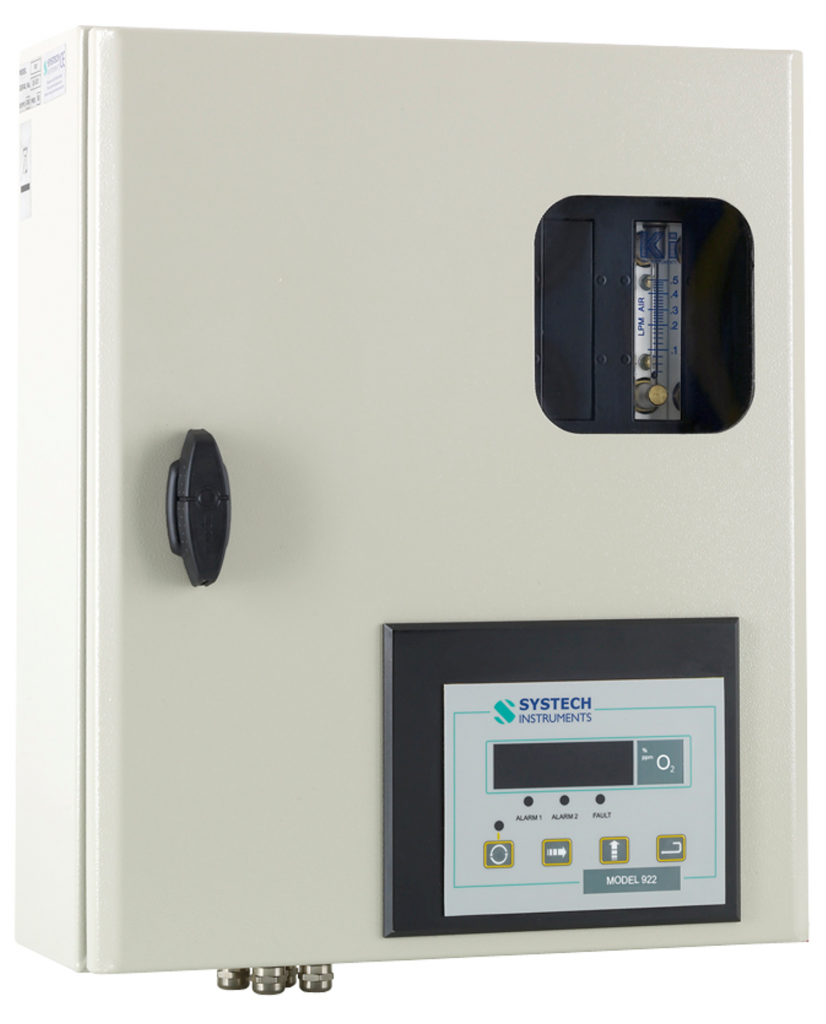 Example of Oxygen Analyzer Application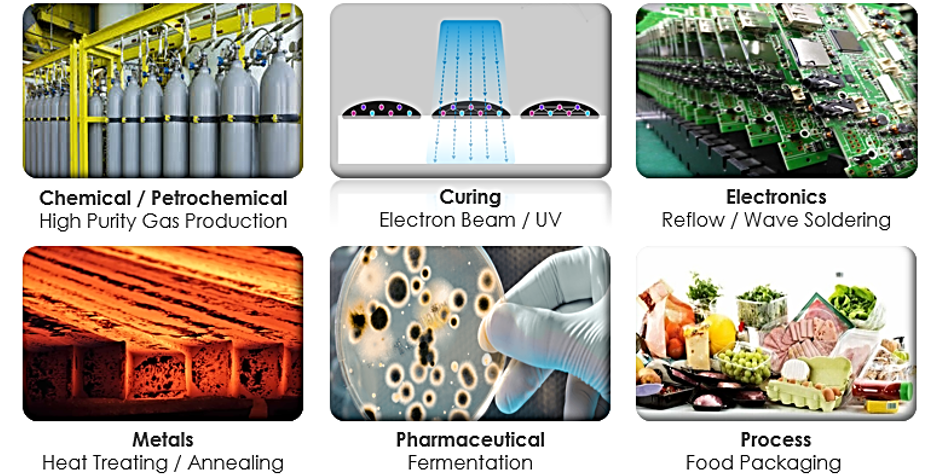 Sensor Specification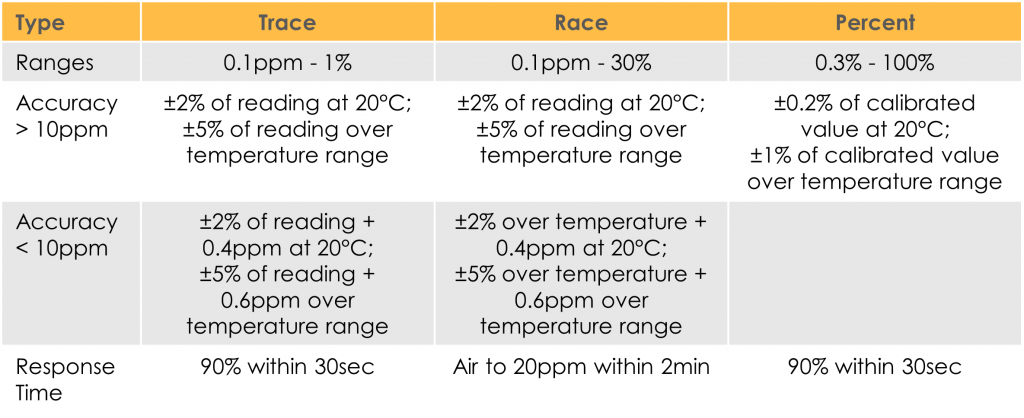 Real Life Application / Case Study
Heat treating /Annealing of Precious Metal Coins
Problem: Oxidation of metals at high temperature causes cosmetic flaws, pitting or dull surface finish
After installing oxygen analyzer :
Able to monitor any oxygen intrusion and leaks
No wastage of expensive nitrogen to displace oxygen
Savings of 800 cubic feet / hour of nitrogen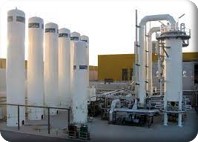 Manufacturing of Containerized Plants Objective: To ensure the purity of nitrogen
•  After installing oxygen analyzer :
Able to monitor the purity of nitrogen
Have constant and reliable pure nitrogen on-site supply
Manufacturing of Glove Box System
Objective: To ensure perfect production environment
After installing oxygen analyzer :
Highly precise monitoring of oxygen levels
Rapid response time results in increased productivity
Assisting the control and regulation of perfect glove box environment
Contact Us!